Meet Santa's Reindeer Team!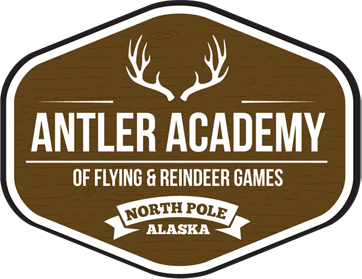 Located next door to Santa Claus House, Antler Academy (of Flying & Reindeer Games) gives you the chance to step inside the pen with Santa's Reindeer Team.

Learn about reindeer, hear entertaining tidbits on the team, interact with and feed the deer, and have your picture taken with them to prove you truly did meet Santa's Team.

Look for the big red barn next to Santa Claus House to view the reindeer through the fence all year long or go inside the pen from Memorial Day through mid-September.
Tour Admission:*
Children (3-11): $7.95
Adults (12+): $12.95
*Due to regulations and for safety reasons, group size and number of children per group are limited.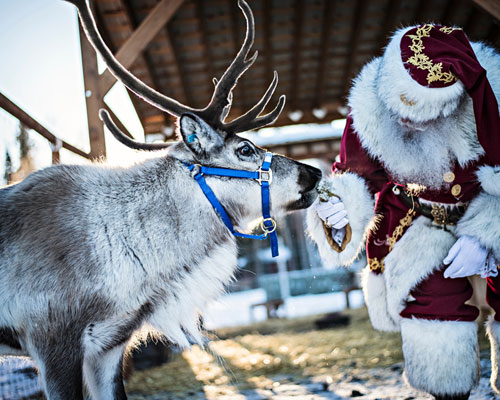 2019 Hours of Operation
May 20 - September 13
Monday - Friday: 9:45 am - 5:45 pm
Closed from 12:30 - 1:15 for reindeer lunch & nap time.
Tours depart promptly on-the-hour, except for 1:00pm.
Antler Academy is open for tours from mid-May through mid-September. The remainder of the year, you may view the reindeer through the safety fence.